9LIVES | MORRIS THE CAT
Social Campaign
PROBLEM:
Morris the Cat, the 9Lives mascot, needs his social presence revitalized while strengthening his connection to 9Lives cat food.
SOLUTION:
Created a series of paid ads that that place Morris at the forefront, while subtly incorporating the benefits of 9Lives cat food from his perspective.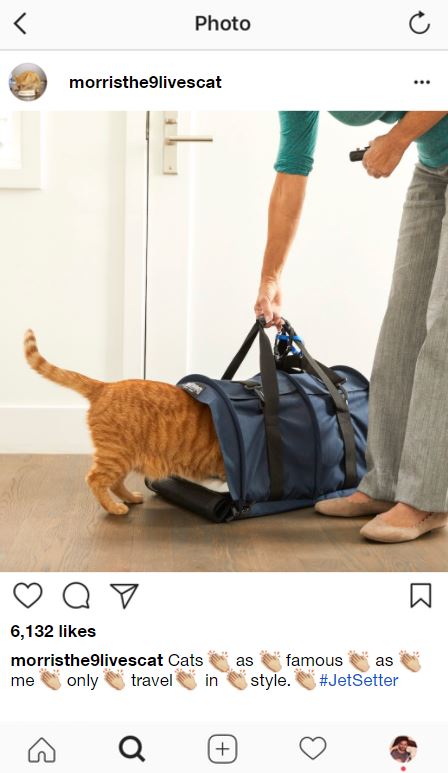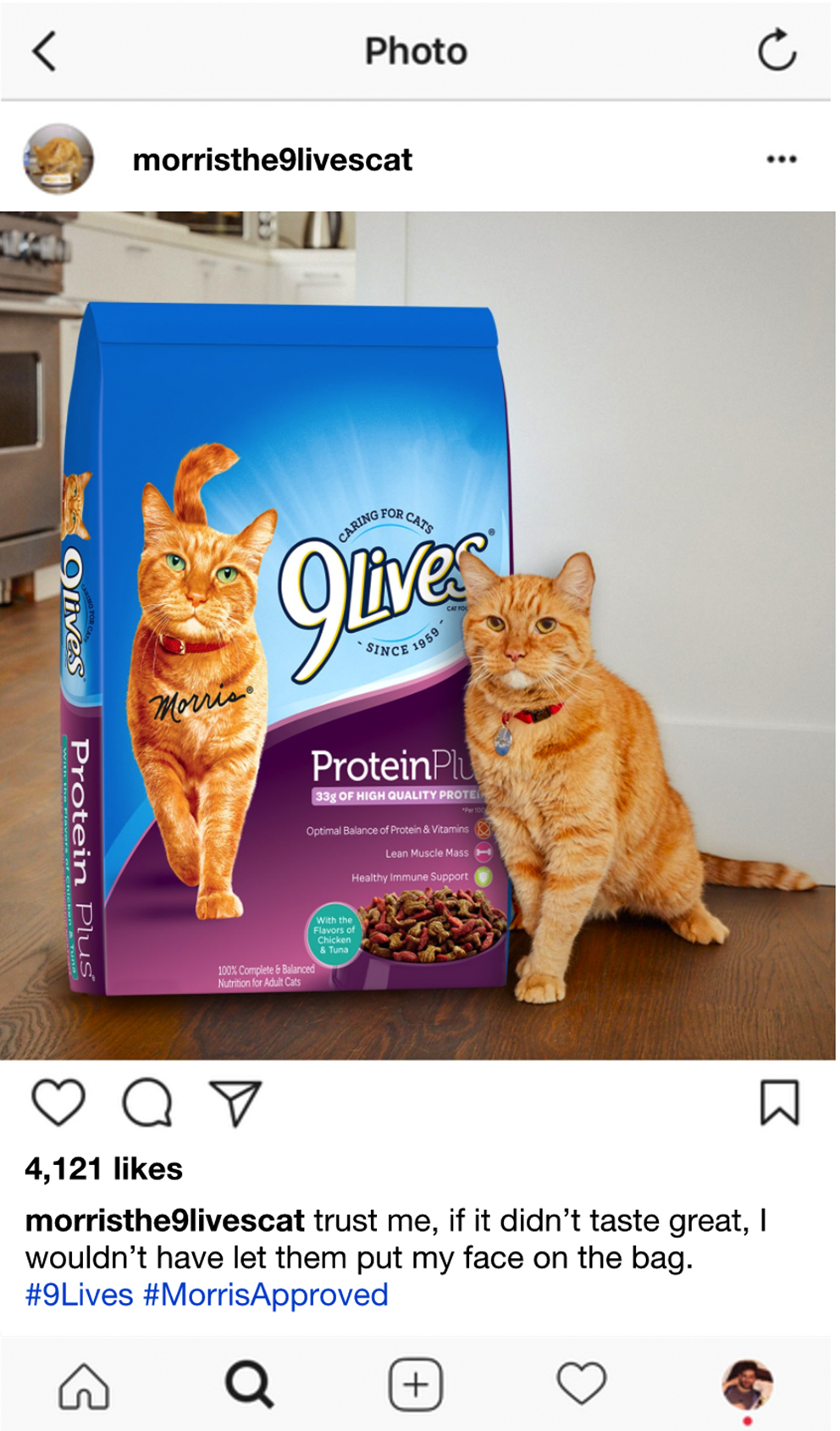 INSTAGRAM | To refine Morris' social voice and tone, I repurposed existing assets to create a personal Instagram page for him. Instead of a product-focused page, I was able to pivot his channel to showcase his everyday life, opinions and personality, creating a character instead of brand page.
ART DIRECTOR | Liz Mamey