SAHALE | SOCIAL
Online Content, Digital Media
PROBLEM:
Sahale Snacks needed to raise brand awareness of their different snacks and flavors.
SOLUTION:
Leveraging a limited budget, I composed an earned media campaign inviting users to submit their adventures with the different snack and trail mixes. This created the opportunity to gain grassroots advocates while effectively changing their social art direction to be less product focused, and instead, spotlighting our users and their adventures. Concepting #SeekSahale made it easy for users to submit their photos, in turn, creating limitless content while celebrating loyal consumers.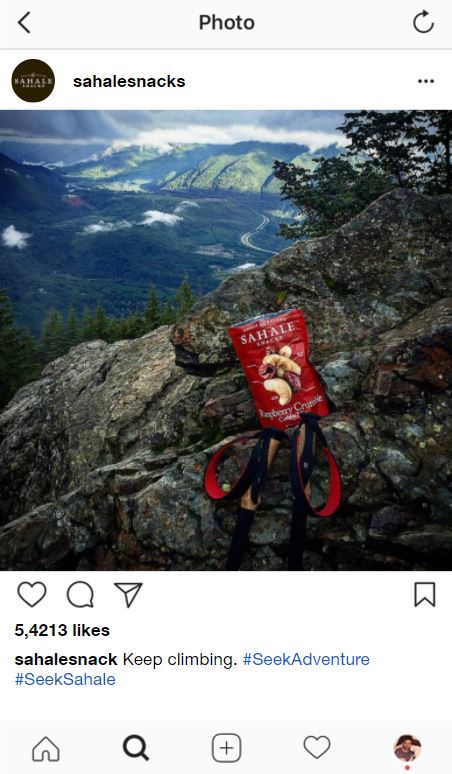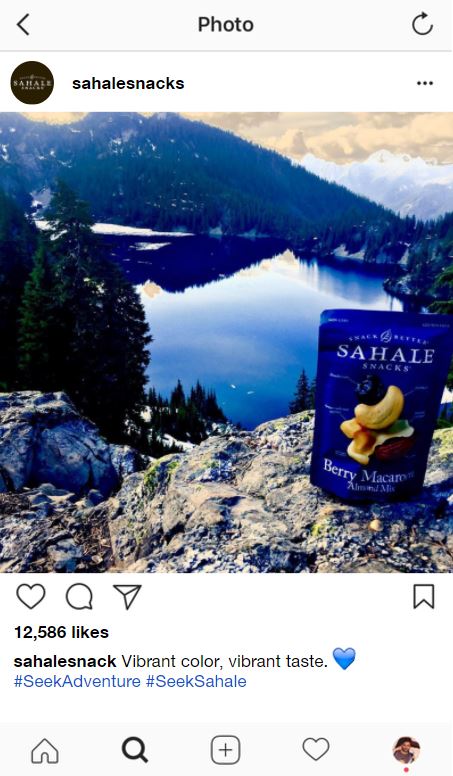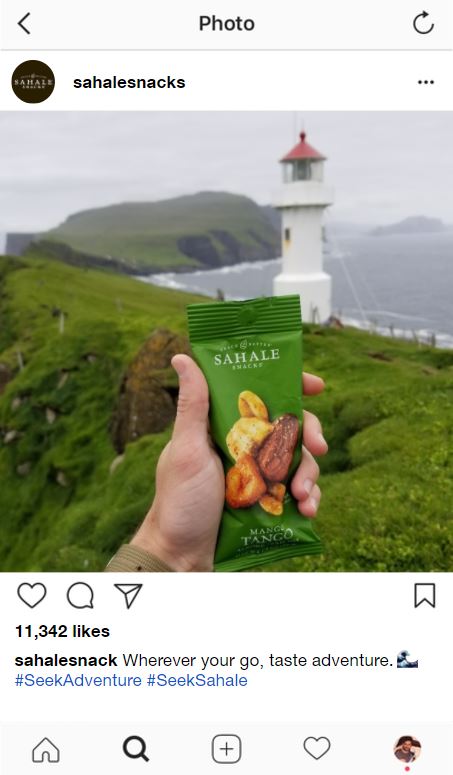 EARNED MEDIA | To create a more visually appealing feed, we reposted user generated photos instead of our own created content. Each photo had simple, inspiring captions and our campaign hashtag. This transformed Sahale Snack's Instagram from a product-focused, profit-centric brand page to instead a page curated with wanderlust and adventurous images while celebrating those who go "Beyond Ordinary."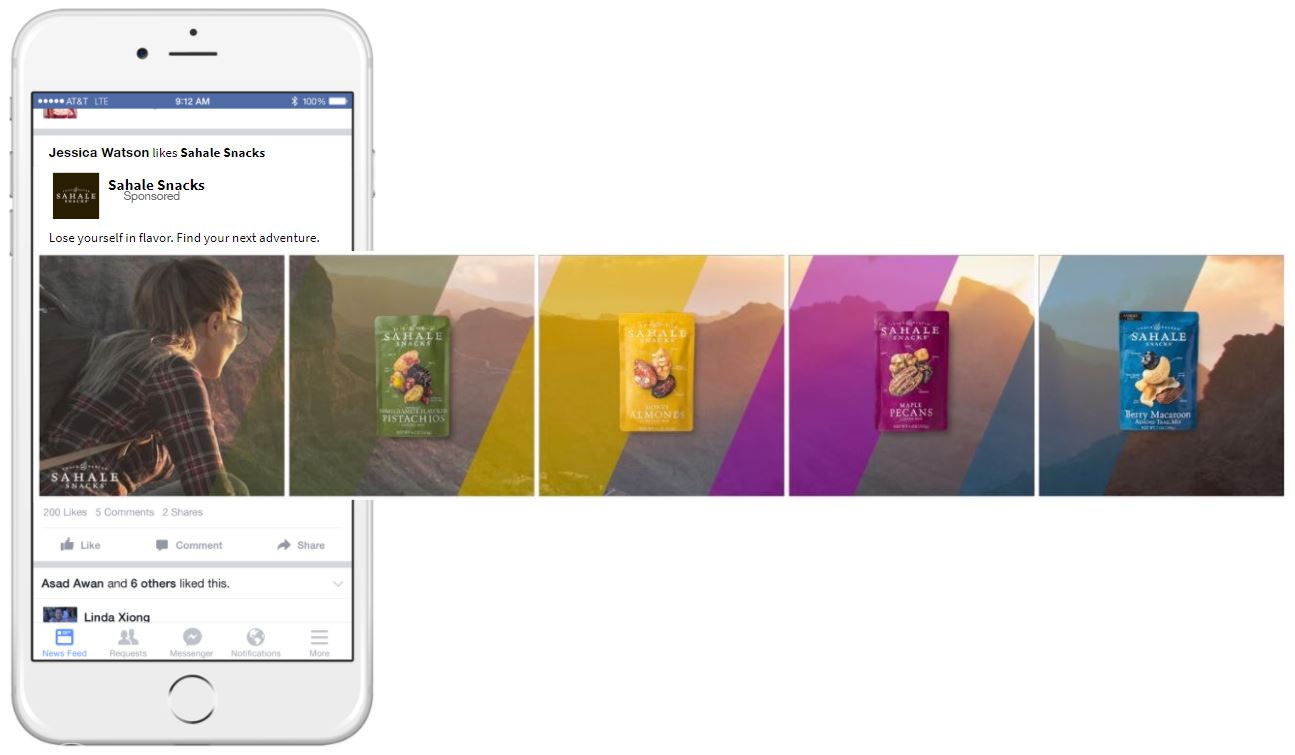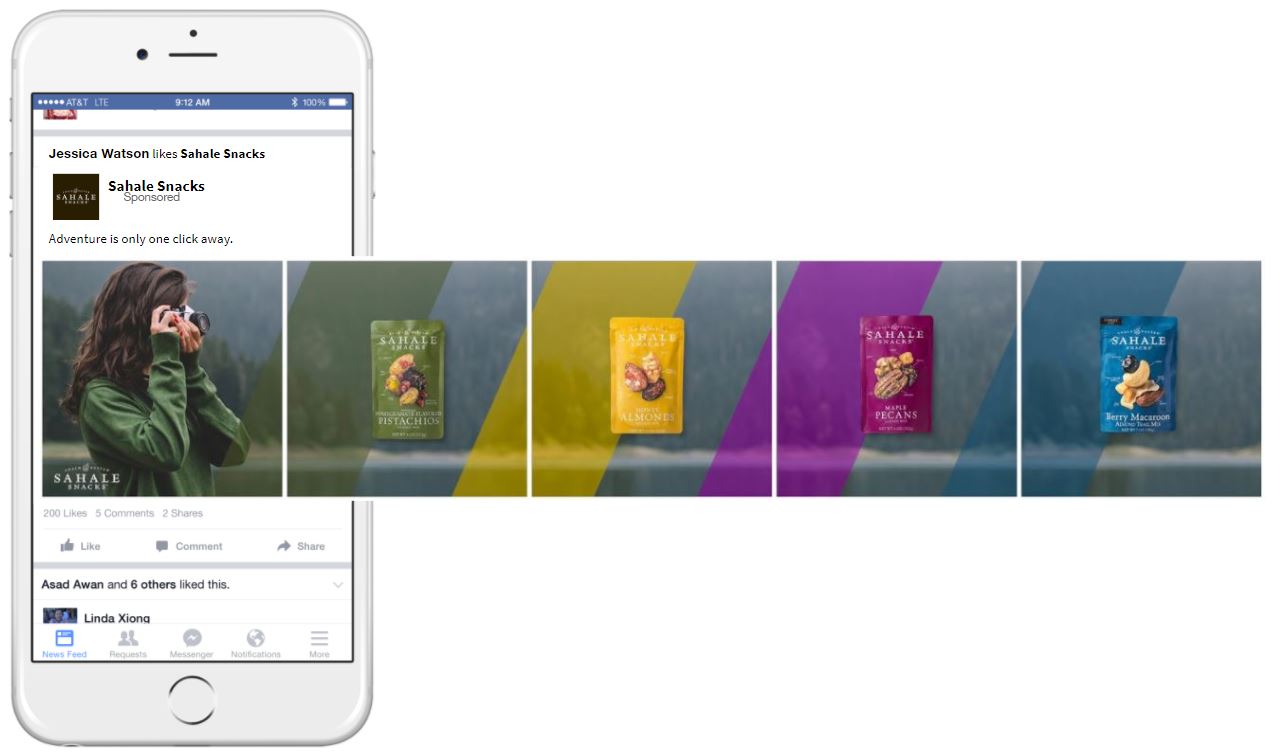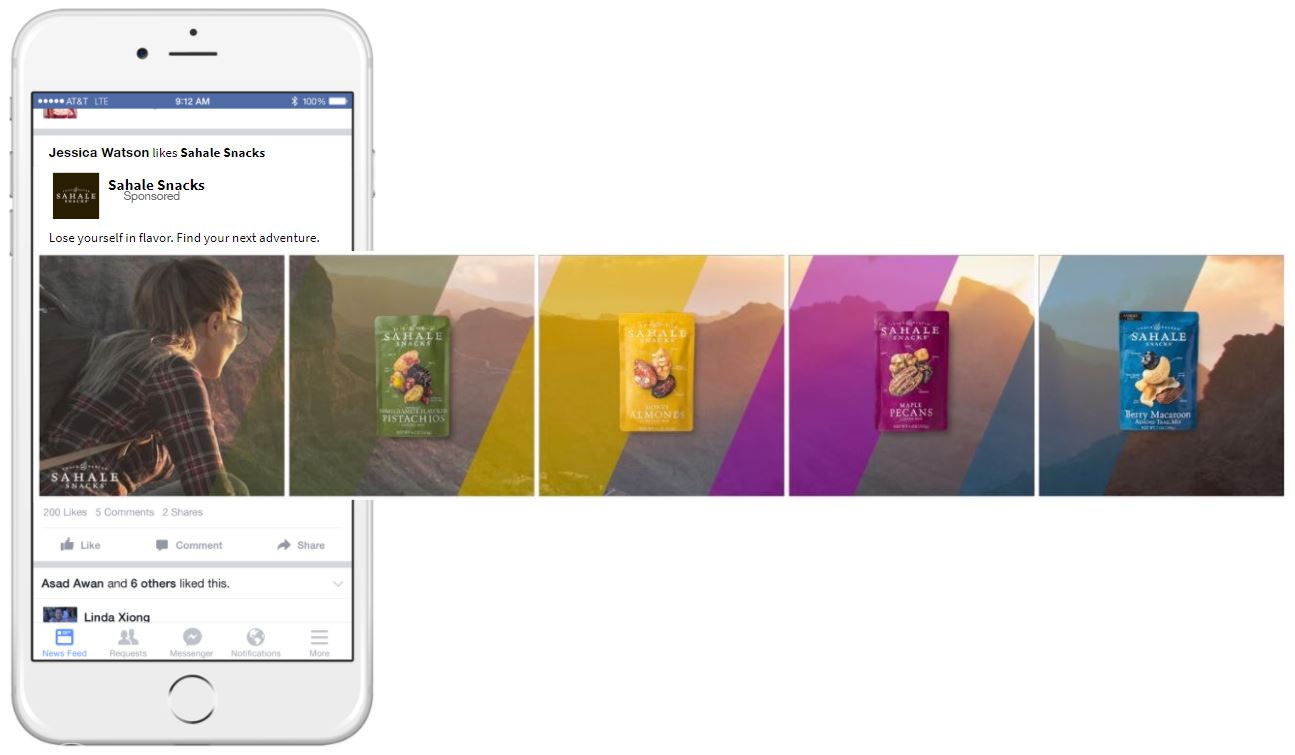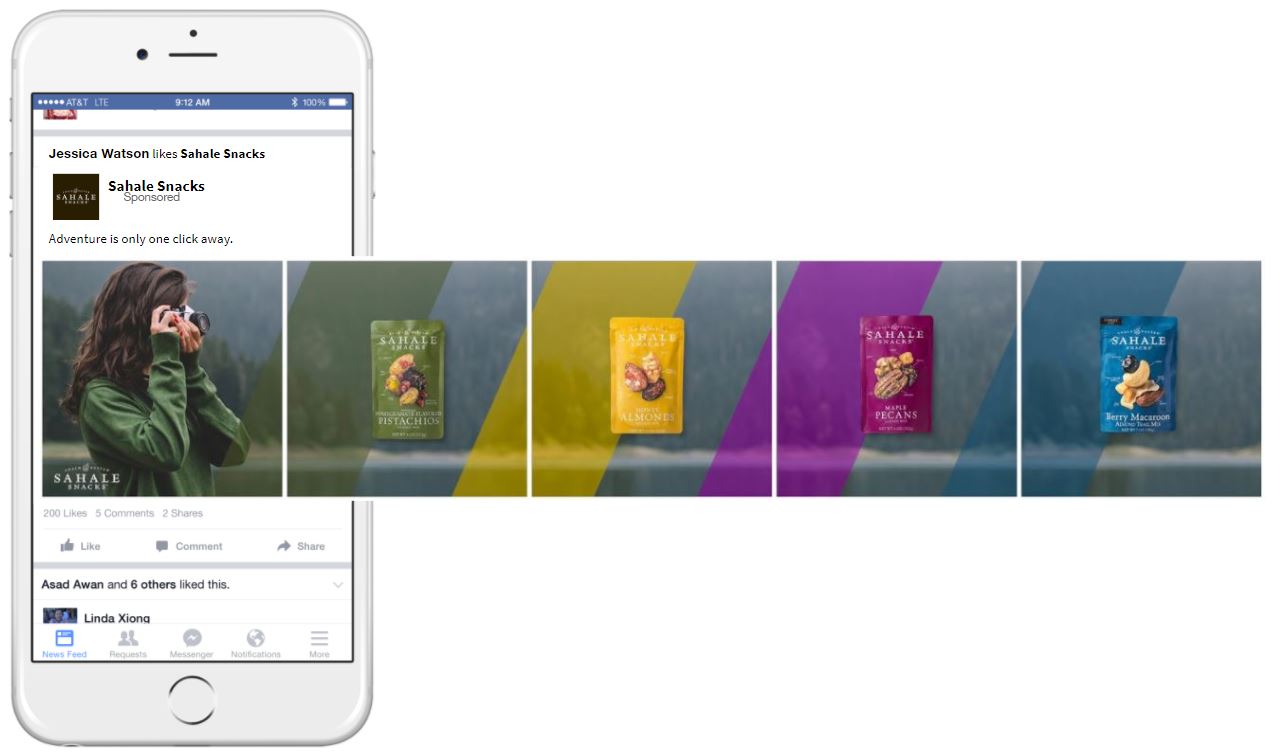 PAID MEDIA | When targeting new consumers, we created a series of Facebook/Instagram carousel ads using a new and consistent look. Each ad used short, motivational headlines above a panoramic image of people on adventures while highlighting our variety of flavors and linking them to their landing hub.
ART DIRECTOR | Jonny Arcila